Infernocus (with Quintessa)

Series – The Last Knight
Size/class - Combiner
New/remould/redeco – 2 new figures, 4 recolours
Released here – Yes, TRU Exclusive
Approximate Retail Price - $65
Allegiance - Quintesson
Alt-mode – Infernicons
Main Features/Gimmicks – Combiner
Main Colours – Black, Red
Main Accessories – Rupture, Glug, Gorge, Thrash, Skulk, Quintessa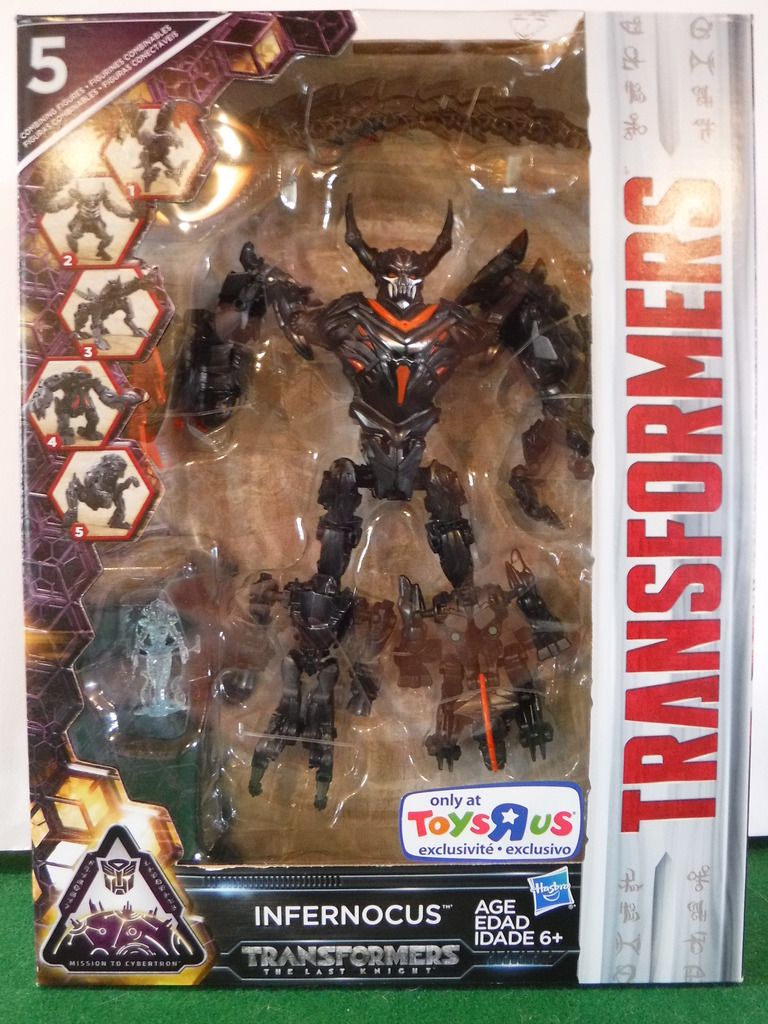 Unlike the movie, where there are six identical
Infernicons
that make up this gestalt, the toy is made up by five different figures. Four of these are recolours of toys from the
Beast Hunters Predacon
team that make up Abominus. Each of these figures has remained essentially the same, except for a uniform black & red paintjob and the removal of their individual weapons.
These reworked figures serve reasonably well in their new roles as
Infernicons
, though with the exception of their colour schemes they do not particularly resemble their counterparts from the live action movie. However an added bonus to them is that unlike the movie they actually have alt-modes – monstrous beasts that adds a lot of extra play value to the set.
Skulk
is a new figure that replaces
Hun-Gurrr
and despite not having his own alt-mode, works quite well with the set and gives their combined form much needed bulk.
Quintessa
is very small but at this point in time is the only toy of this major character from the 5th movie.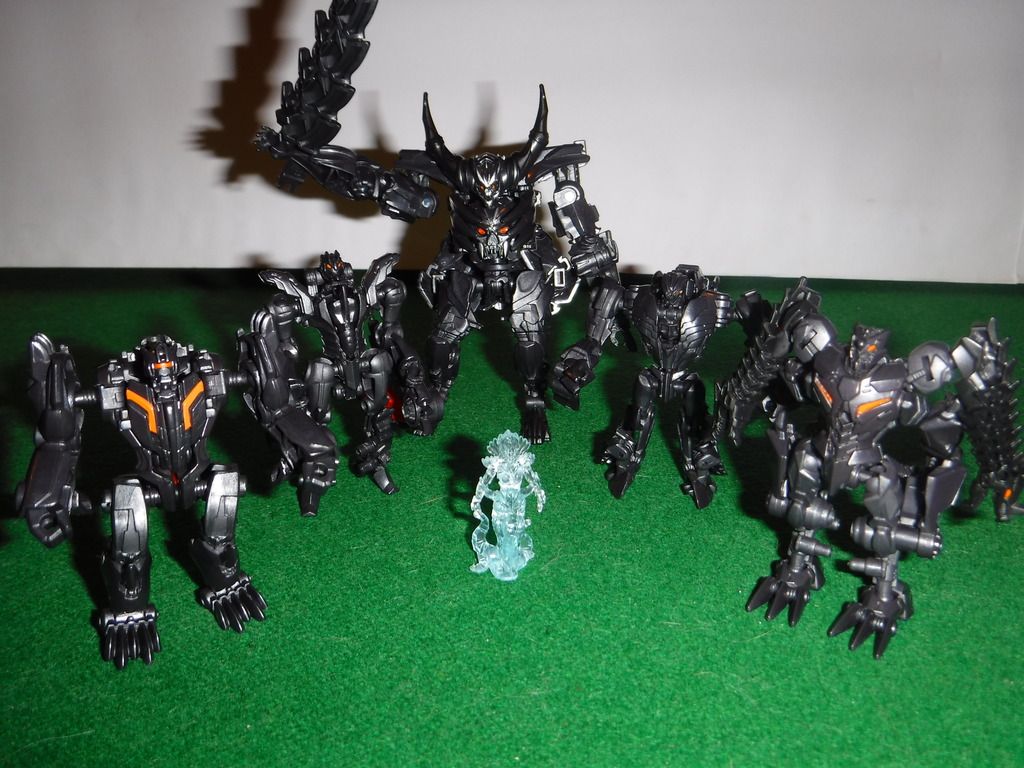 Infernocus
himself looks very good as a combiner, quite imposing. It's just a shame he lacks his big arm cannons from the movie and I've never liked how the combiner has a huge left hand and a tiny right one, though this can be obscured by him holding his sword.
Overall I quite like this set as a whole and there have been
very few
official Quintesson-aligned figures so I'm happy to add him to my collection
To see lots of photo's of the individual robots and to read a more detailed review, please check out my blog review of Infernocus HERE
.